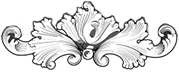 Sept. 21-22-23-24-25 | The Legacy Events Center in Farmington
 Simple Treasures Fall Boutique
  Sept 21-22-23-24-25 at the Legacy Events Center in Farmington  
  5 DAYS!  
 Grand Opening TUESDAY 10am  Free Treats and a Treasure Hunt! 
Show Hours are:  Tues.-Fri. 10am to 8pm and Sat 10am to 6pm
 Central Checkout 
 Social Distancing Measures and Extra Precautions Taken
 All major credit cards accepted
 Over 170 of Utah's premier local crafters!!! Fabulous Fall Décor , Unique Hand Crafted Gifts, Home and, Fashion Chic Accessories, Handmade Jewelry, Baby Gifts, Metal Décor, Yummy Treats and more!  
Show info: (801) 814-8670
E-mail:  : simpletreasuresboutique@gmail.com 
Sign Up For Our Mailing List
Sign Up For Our Text Notifications
Legacy Center Indoor Arena
151 S 1100 W, Farmington, UT 84025